999 cc (3 cylinders) | 1498 cc (4 cylinders)
6 Speed Manual, 6 Speed Automatic | 6 Speed Manual, 7 Speed DSG
Max. Power [PS (kW) @rpm]
115 PS (85 kW) @ 5000 – 5500 RPM | 150 PS (110 kW) @5000 – 6000 RPM⁠
178 Nm @ 1750 – 4500 RPM | 250 Nm @ 1600 – 3500 RPM⁠
There are those stuck in a usual grind, living a slow burn-out. And then those who live-it-up and go all out.
There's no holding them back, they're getting what they want, drifting through every turn in life like a perfect boss.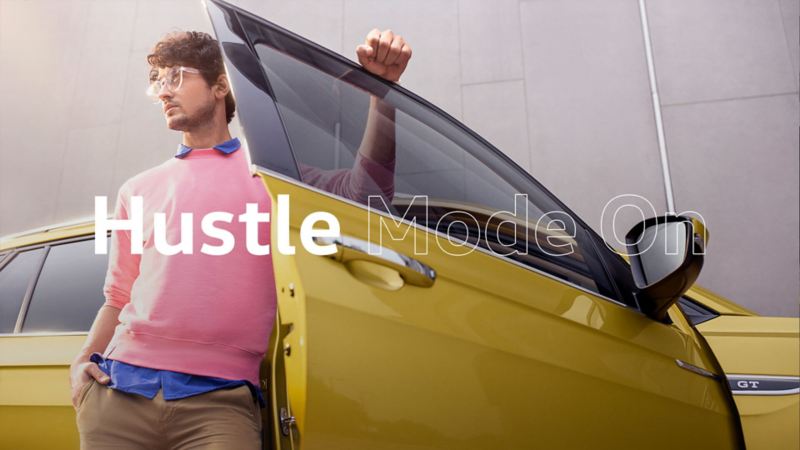 Bringing their A-game to the table, with every waking day, hour, minute & second. They seek something that matches their unstoppable selves, a dynamic SUVW to complement their every hustle.

Presenting, the New Taigun – Hustle Mode On.
Engineered for those who hustle nonstop. Who steer clear of comfort zones, chase their dreams fiercely, and change the world one day at a time. This is for those who never stop. 
Turn your #HustleModeOn with a Bold, Dynamic and German-engineered SUVW.
Know more about the design of the New Taigun that makes the exteriors look striking and the interiors look premium, making it a sight to behold, no matter what angle you're looking at it from.

Get - Set - Hustle Mode On
The dream-chasers and the ardent achievers, the ones who drift through every turn in life like a perfect boss, need something to complement their unstoppable selves.
Now get a LIVE demo for any Volkswagen from the comfort of your home. Connect and interact with a sales consultant via an AV interface and get all your queries resolved.
Available at select dealerships only.
Dressed to hustle, New Taigun exudes character and charisma turning heads every time it swerves in style. Functionally conceptualized and cleverly constructed, the muscular design exudes power, strength and sturdiness.
The first-in-segment Infinity LED Tail Lamps run seamlessly from edge to edge, creating the impression of an endless beam of light.
New Taigun is striking to the T, inside out. With interiors that catch your eyes the moment you step in, this SUVW combines classy with sporty for a premium driving experience.

New Taigun is strikingly stylish inside out with sporty Dual Tone Premium Interiors.