Volkswagen

Virtual
Racing Championship

The journey of


Volkswagen

Motorsport in India
With nine years of motorsport history in India, Volkswagen Motorsport continues to be the only OEM directly involved in motorsport in the country. Aspiring drivers from around the country and neighboring countries have been trained by our program and have gone on to race internationally.

We are actively involved in all organized motorsport activities in India, be it racing or rallying. Our focus has been primarily on conducting One-make racing championships. We take pride in developing and bringing international technology in the Indian motorsport scenario.

 Becoming one of the fastest saloon race cars, Volkswagen Ameo cup car set a benchmark for saloon racing cars in India. The car was completely developed in the Chakan motorsport facility of Volkswagen India Pvt Ltd.
Launch of first one-make circuit racing series in India at the Delhi Auto Expo. It was the first ever racing series running with diesel power in India.
First Volkswagen Polo Cup India champion went on to participate in the Scirocco R-Cup in Germany.

This year witnessed a change of heart, quite literally. Volkswagen Polo R Cup shifted to a TSI engine with DSG gearbox. The Volkswagen Polo R Cup ventured into India's only Formula One circuit.
The finale of the Polo R Cup 2013 at the Buddh International Circuit was the first domestic motorsport event to gather more than 20,000 spectators. Customer sport initiative was launched with Volkswagen customers participating in national racing and rallying championships.
The Vento was tested for the first time in National Racing Championship in the Indian Touring Cars (ITC) Championship.
Winner of 2013 Polo R Cup went on to drive in the Volkswagen Castrol Golf Cup in Poland and the Pro category champion went on to drive in the Volkswagen Scirocco Cup in Germany.
The Vento Dealers' Cup was introduced as a support race for the Volkswagen Polo R Cup.
The Race Polo passed on the baton to the Volkswagen Race Vento
The Race Vento was the first car with a welded in roll cage, which was done in house at Volkswagen Motorsport India's facility.
This was a watershed moment in our history, as we partnered with MRF for our racing tyres. This change helped us refine our technology and car setup, ensuring that we broke our own lap records at every track we visited.

2017 saw the benchmark rise sharply with the Race Ameo. A unique combination of the stock Volkswagen GTI engine with the Ameo body spiced up by a raft of race spec equipment thus giving rise to the Race Ameo.
This year was another benchmark year for Volkswagen Motorsport India in all its aspects. Right from a record-breaking registration of 1500+ for the Ameo Cup 2018 Driver Selection to the development of another race car in the ITC category.
The developments on the customer sport front also made a buzz in the media as Volkswagen rally cars not just outnumbered cars from other brands but also topped in all the rallies throughout the year.
After our success in the FIA World Rally Championship (WRC) for four years on the trot, Volkswagen Motorsport changed its focus to developing customer cars.

Volkswagen Motorsport India launched the customer sport initiative in 2013 with the Polo Group N and expanded it to the Polo R2 to compete in the FMSCI Indian Rally Championship.

Our customer program allows a rally driver to get a factory prepared Volkswagen Polo rally car and have it serviced by a team of his or her choice, under the supervision of the performance engineers from Volkswagen Motorsport India. This eliminates the normal hassles faced when rallying with modern cars.

As with all Volkswagen cars, extremely high standards of engineering and safety, impeccable quality, along with reliability is guaranteed. Our program has expanded to include track day cars as well. If you would like a turn-key track day car, please contact us at motorsport@volkswagen.co.in.

We are happy to undertake development of special vehicles to suit any motorsport use.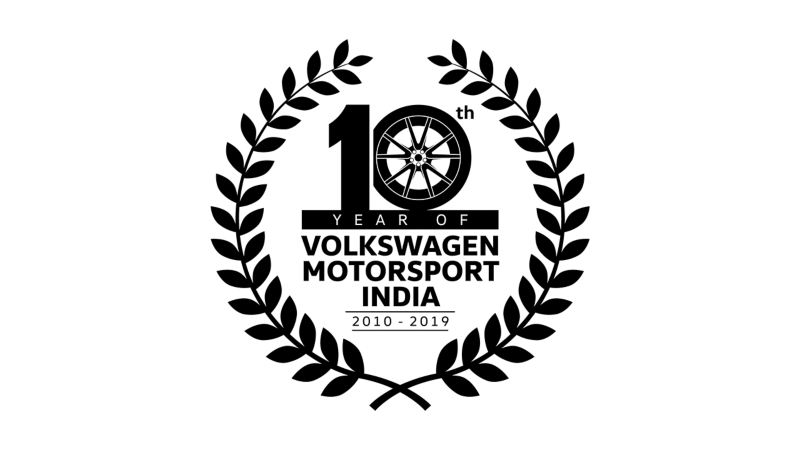 Volkswagen Motorsport has successfully completed a decade in India. 10 years into Motorsport and we are proud to be the only car manufacturer that is directly involved Motorsports in the country.
May it be racing or rallying, you are sure to see Volkswagen Motorsport make its mark across the country.
We take pride in developing and leveraging international technology in the Indian motorsport scenario and helping our Indian racers compete at international arenas. At Volkswagen Motorsport, we work towards pushing the benchmark with every passing year.