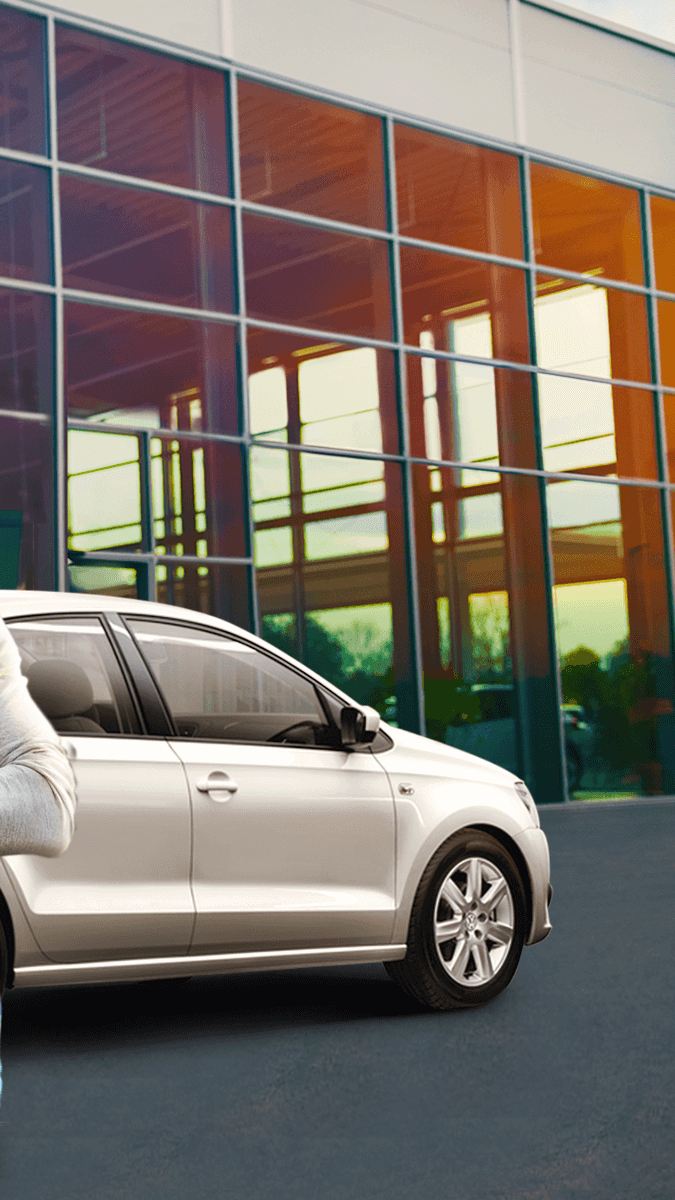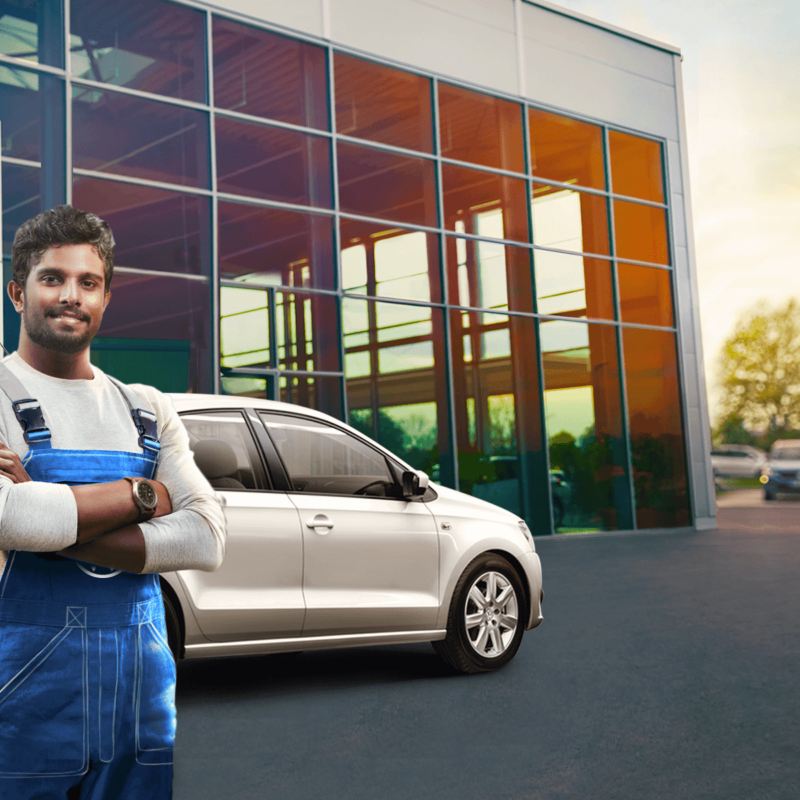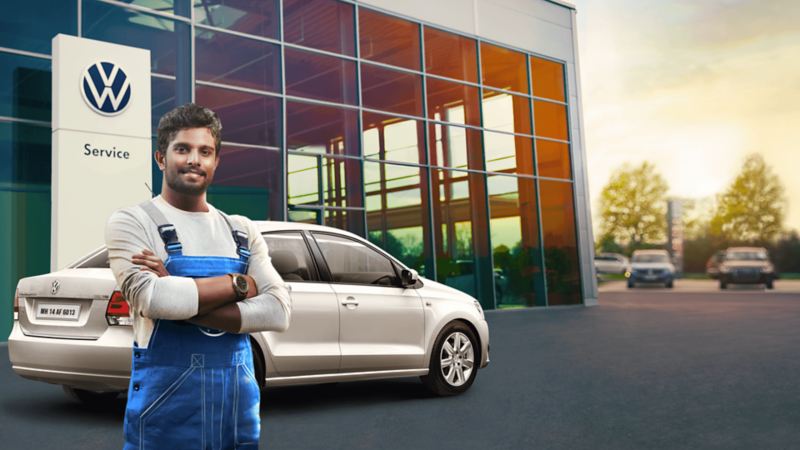 You call it going beyond
We call it service
At Volkswagen Service we are constantly recalibrating ourselves to ensure all your service needs are fulfilled beyond your expectations.
It has always been our endeavor to provide you with the best service experience. To ensure the same we have worked relentlessly towards bringing you convenience at your fingertips. Better service accessibility, even at your doorstep and provide higher transparency to you. Also we have worked towards reducing cost of maintenance by taking various measures like parts localization.

While doing all this we have ensured to maintain every bit of our Volkswagen quality standard.
With these initiatives we hope to go beyond your expectations through all your Volkswagen journeys. Because going beyond your expectations is our constant endeavor at Volkswagen.

You may call it going beyond. We Call It Service.

Never miss a thing about your Volkswagen
Experience unmatched transparency and convenience from knowing your next service cost at your fingertips to staying up to date with all our latest offerings.
Service from the Comfort of Your Home

Volkswagen Assistance ensures we are always accessible to you with service that is just a phone call away. Now enjoy more time to yourself and get your car serviced without the hassle of visiting a workshop. With our vast fleet of service vehicles, which are equipped to offer immediate services to customers enjoy small on-site repairs, breakdown assistance at your doorstep.  Experience convenience with doorstep service from the comfort of your home.
Contact your nearest Volkswagen authorized service center to avail of this service.