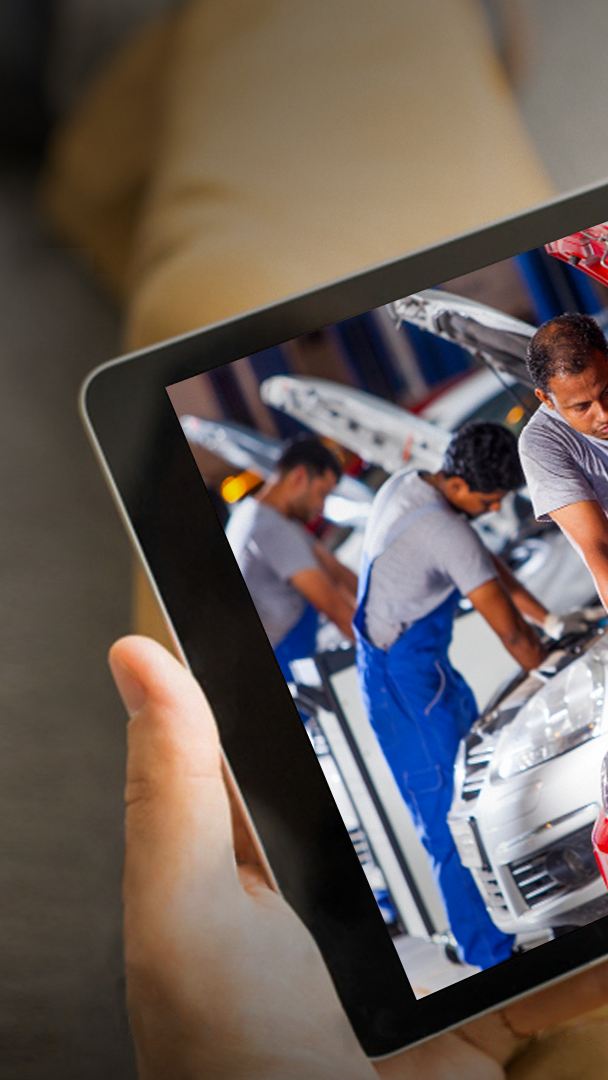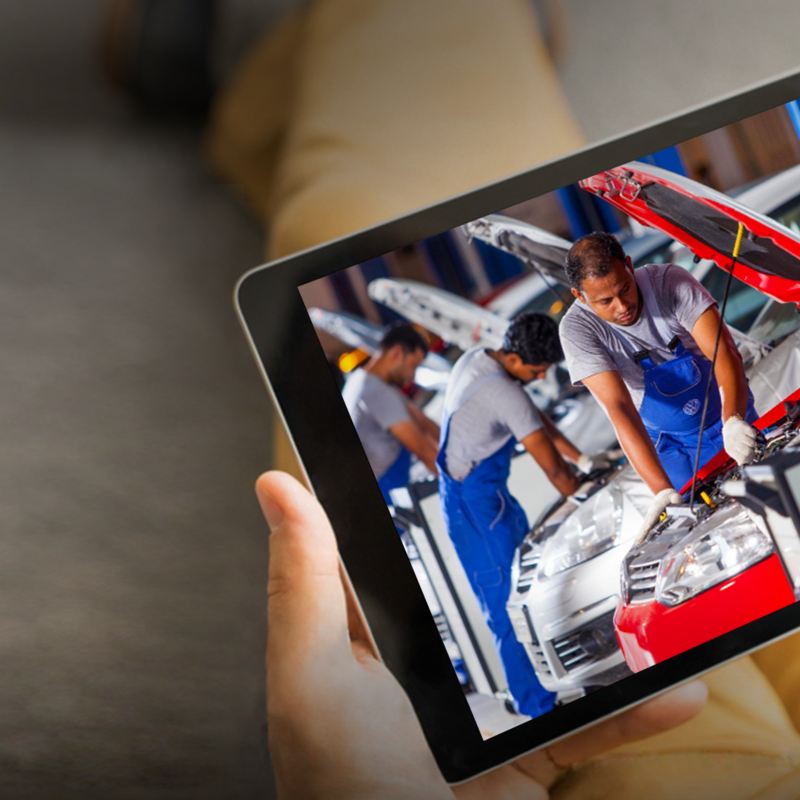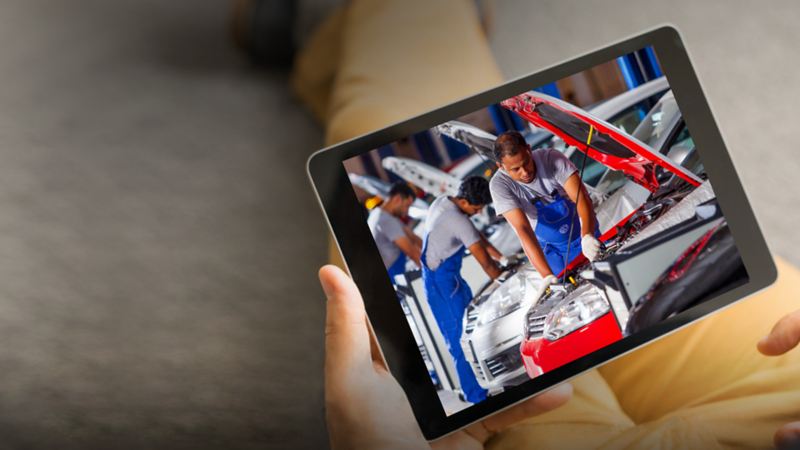 Service so transparent,
you can see through
With Service Cams see how we will service your Volkswagen even before we begin.
With Service Cams see how we will service your Volkswagen even before we begin.
Find out how we care for your Volkswagen. With Volkswagen Service Cam, we take you through the service before it even begins.
You will now be able to view services that are required for your car. Only once we have your consent on these services, these services will be undertaken on your Volkswagen.  
Service Cam is one step closer to our commitment to transparency.
How does

Volkswagen

Service Cam work?
1. Sharing information with you
Let us know how to reach you.
Once you book your service appointment, all you have to do is let us know if you'd like to be contacted through email or mobile. We will take it from there.
2. Video showcase of care that will follow
We ensure transparency each step of the way, even before we begin.

From your primary service needs to additional service requirements, we will update you on it all.
A video showcase will give you a glimpse into the services your car needs. From tyre replacement to brake pad wear, find out exactly what requires our care in your Volkswagen.
3. Your confirmation on the services
Your Service, Your call

After thoroughly viewing the video showcased to you, Service Cams enables you to approve a service and costs associated with them. Only after your go ahead will all the required services be undertaken by us.
4. Service Completion
Servicing with your convenience at heart
Once the service procedures are complete, your Volkswagen will be dropped off at your premises, or be ready to be picked up from the workshop.