At Volkswagen, your safety is of utmost significance to us. All our cars are equipped with world-class safety features to ensure you and your loved ones are safe when in a Volkswagen.
Why only

Volkswagen

can build a

Volkswagen

?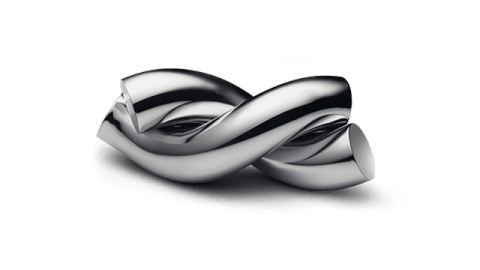 Less of a car. More of an armour. Carved out of galvanised steel, sourced from the finest steel makers in the world, Volkswagen cars are sturdier and safer by far. They also come with a 6-year anti-perforation warranty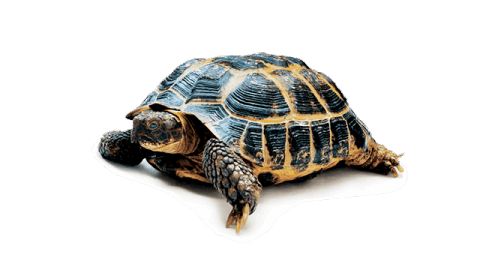 Sturdy as shell. A roof laser welding process seamlessly welds the roof to the body of the car, creating a dampness-proof flawless beauty.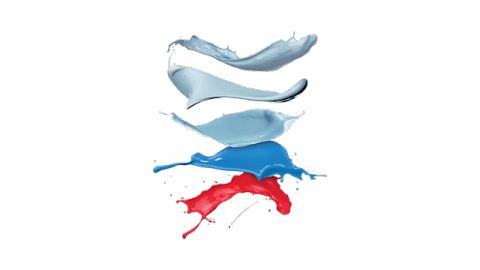 Even our paints make the car stronger. Every Volkswagen car undergoes a unique 11-stage preparation process of chemicals and paints. This entire procedure ensures stone chip resistance, colour adhesion, UV protection and anti-corrosion.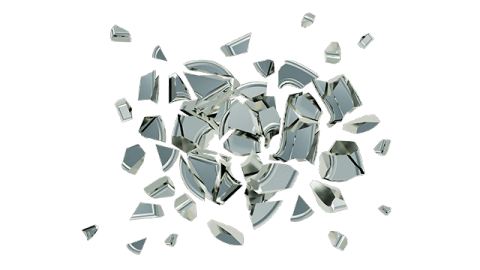 Destruction test room. At Volkswagen we not only assemble a car, but also tear it apart. It is done in a special chamber called the destruction test room. This is done with a car of every model, every month; just to make sure that every part of the car complies with the most stringent Volkswagen standards of quality and safety.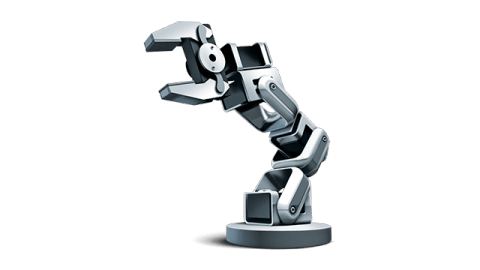 Advanced machines to help make advanced marvels. It's not just people that work to achieve the perfect body. At Volkswagen, inline measurement robots, with camera lens attached, measure the body accuracy of every car. Zero error body means a rigid and compact car that feels like new for years. Anything other than perfect and immediate corrective action is carried out.
Your safety first. Always.
At Volkswagen, we believe in both prevention, and protection. The thoughtful features for active and passive safety along with those added especially for children, highlight this philosophy. Below are the various systems included under active and passive safety respectively.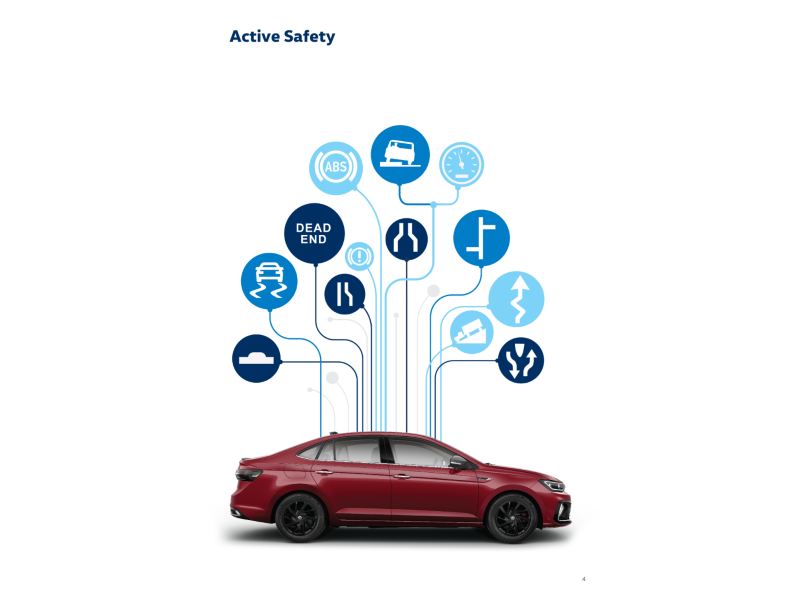 All systems which actively intervene to help defuse critical driving situations and prevent accidents from happening come under the heading of active safety. Driver assistance systems such as ESC, Brake Assist, Front Assist and Side Assist are of central importance in this respect. The active safety systems include the below systems.
Functionality: Our Electronic Stabilization Control (ESC) detects critical situations at an early stage, and takes action to stop skidding and help bring your car safely back under control.
Safety tips:
Apply brakes on turnings to avoid accidents.

Always use brakes before sharp turns, so that the car doesn't lose control.

The systems ABS, BAS, TCS and EDL are integrated in the ESC. The ESC is always switched on. In certain situations when the traction achieved is not sufficient, ESC can be switched off by pressing the button in the infotainment system. Always ensure that ESC is switched back on again, once traction is sufficient.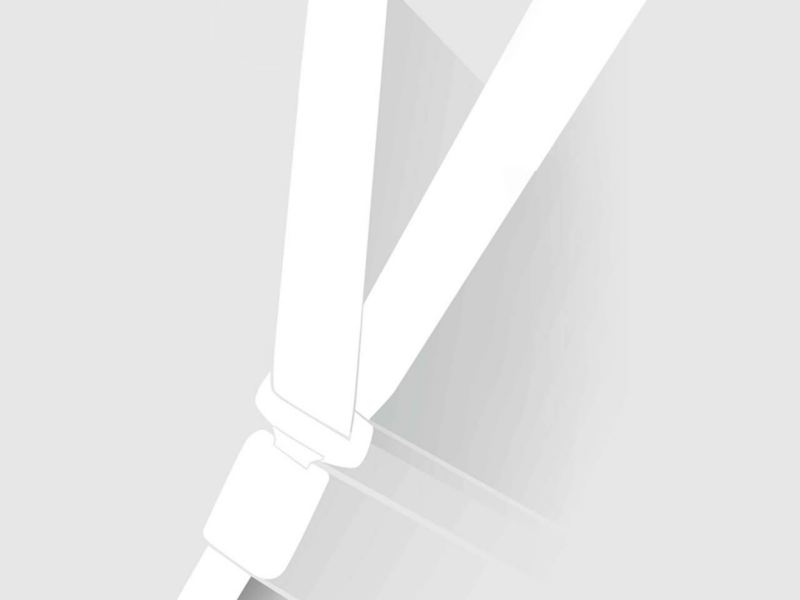 Passive safety refers to all design engineering measures which serve to protect vehicle occupants from external impacts and to minimize the risk of injuries in the event of an accident. It refers particularly to what happens in the event of a collision and includes the protection of other road users (partner protection). Besides the seat belt system, the most important passive safety features in our cars include the airbags, the "deformation-resistant" occupant cell and the front and rear deformation zones. These provide a substantial amount of protection for passengers by dissipating the impact energy. Taken together with the active safety aspects. The most important passive safety features in modern vehicles include: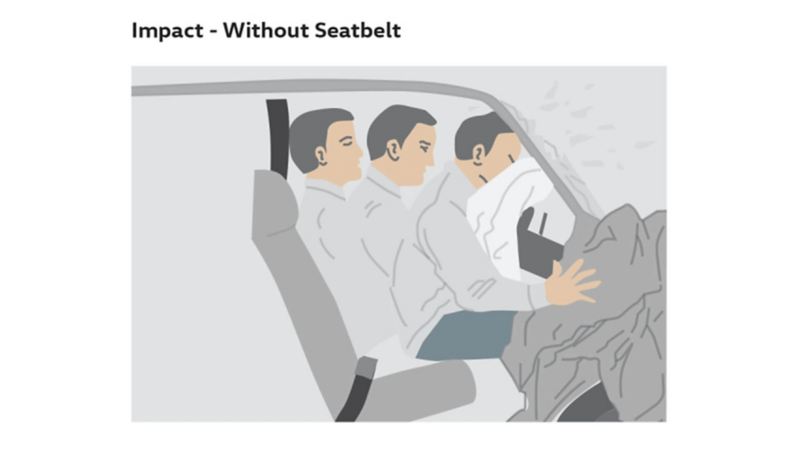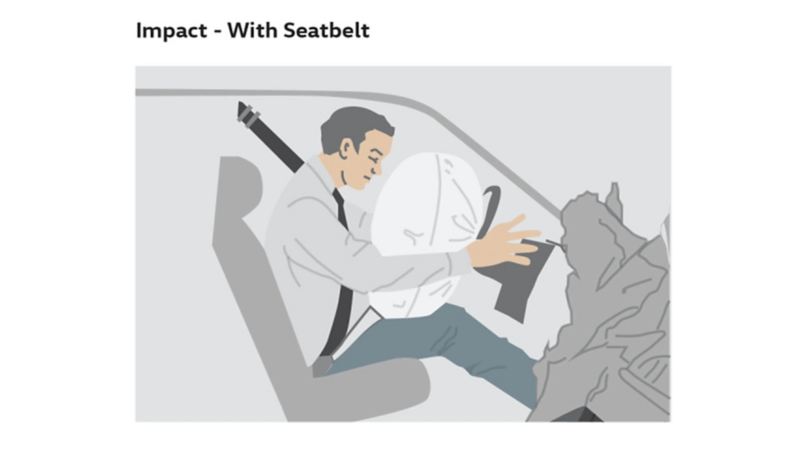 Functionality:
Seatbelts, generally known as 'safety belts', serve to safeguard passengers in case of collision, accidents or sudden braking. It saves passengers from major injuries. Abiding by the Indian law and always wearing seatbelts while driving results in reduced risk of injuries.
Safety tips:
Seat belts are the most effective means of reducing the risk of serious and fatal injuries in the case of an accident. For the protection of the driver and of all vehicle occupants, the seat belts must always be fastened properly when the vehicle is in motion.

Never travel with children or babies being carried on somebody's lap and fastened with the same belt.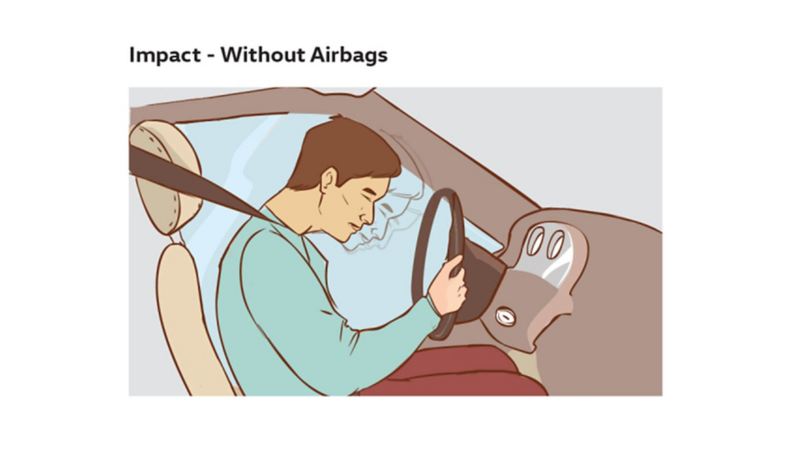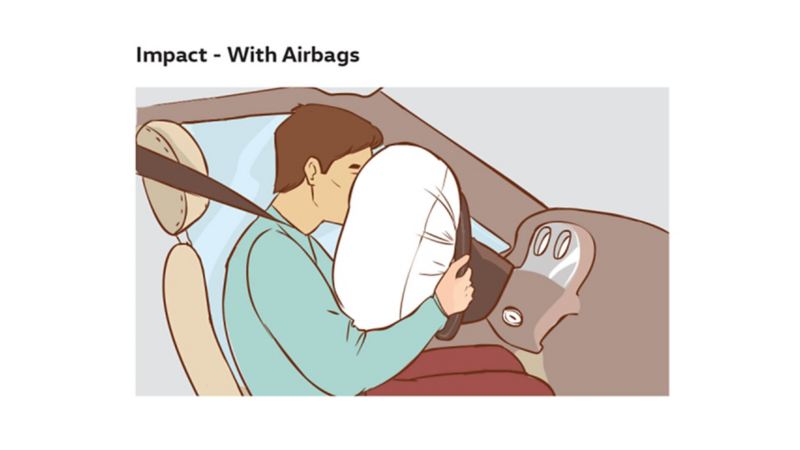 Supplemental Restraint System - (SRS) Airbags
Safety tips:
The airbag system is designed so that the airbags are triggered in a severe collision. In certain types of accident the front, curtain and side airbags may be triggered together. The extent of visible vehicle damage does not indicate whether the airbags should have been triggered.

Airbags only serve as a supplement to the three-point seat belt.

Airbags can only be triggered once and only in certain situations.

The seat belts are always there to provide protection in situations when the airbags are not triggered or have already been triggered. For example, when the vehicle collides with a further vehicle following a first collision or is hit by another vehicle.
The airbag system is part of the vehicle's overall passive safety concept. The airbag system can only work effectively when the occupants are wearing their seat belts correctly and have assumed a proper sitting position as explained in the Seatbelts section.
Situations when the front and side airbags will not be triggered:
If the ignition is switched off during a collision

If the level of deceleration measured by the control unit is too low during a collision at the front of the vehicle

During a minor side collision

During rear collisions If the vehicle rolls over If the speed on collision is lower than the reference value specified in the control unit
Important notes:
The vehicle is equipped with a front airbag for the driver and passenger. The front airbags can provide the front seat occupants additional protection for the chest and head if the seat, the seat belts and the head restraints and the steering wheel for the driver are adjusted and used correctly. Airbags are meant only for additional protection. The airbag system is not a substitute for the seat belts.

Belts must always be worn, even when the front seats are equipped with airbags.

The front passenger airbag may deploy during an accident in spite of the fault.

If there is a fault in the airbag system, the airbag may not trigger correctly, may not trigger at all or may trigger unexpectedly. This could cause severe or fatal injuries.
a. The airbag system should be checked by a qualified workshop as soon as possible.
b. Never fit a child seat to the front passenger seat or remove a child seat that is already fitted!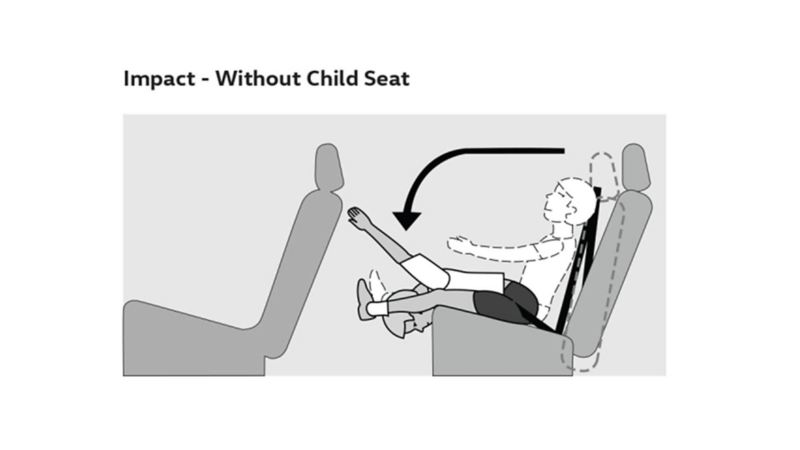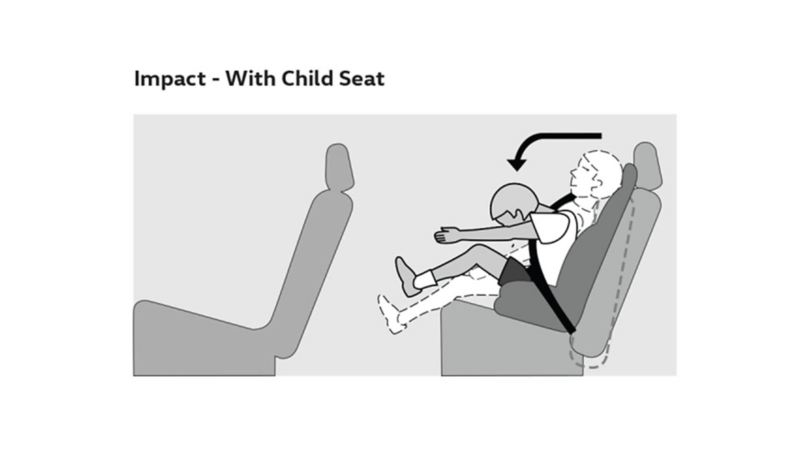 Functionality:
Your child's safety is a priority - for you, as well as for us. That's why we use ISOFIX child seat fittings in specific Volkswagen cars. ISOFIX is being adopted worldwide as a safer way to travel with your children. Child seats provide extra care and protection due to their solid built.
Integrated child seats:
Depending on equipment, certain vehicle models may be fitted with integrated child seats for the two outer seats on the rear seat bench. These seats are suitable for children aged between 3 and 12 years. Thanks to their fixed installation in the vehicle seat, together with a correctly worn seat belt, integrated child seats offer children very good protection in the event of a crash.
ISOFIX system:
If vehicles are equipped with the ISOFIX system, separate child seats with ISOFIX brackets can be used. In this system, special brackets on the child seat are attached into the ISOFIX anchorage points in the vehicle. This connection securely holds the child seat in place. The two outer rear seats and also the front passenger seat can be used for the ISOFIX system.

Safety tips:
If child seats are to be used on the front passenger seat, the instructions in owner's manual must be observed under all circumstances.
Particular attention must be paid to deactivating the front passenger airbag when using child seats which face backwards.
Volkswagen recommends using child seats from Volkswagen's range of accessories. These child seats were developed and approved for use in Volkswagen vehicles.
Children up to 12 years of age should always be transported in the rear seat.
Child seats for the various different securing systems are available from a Volkswagen dealer.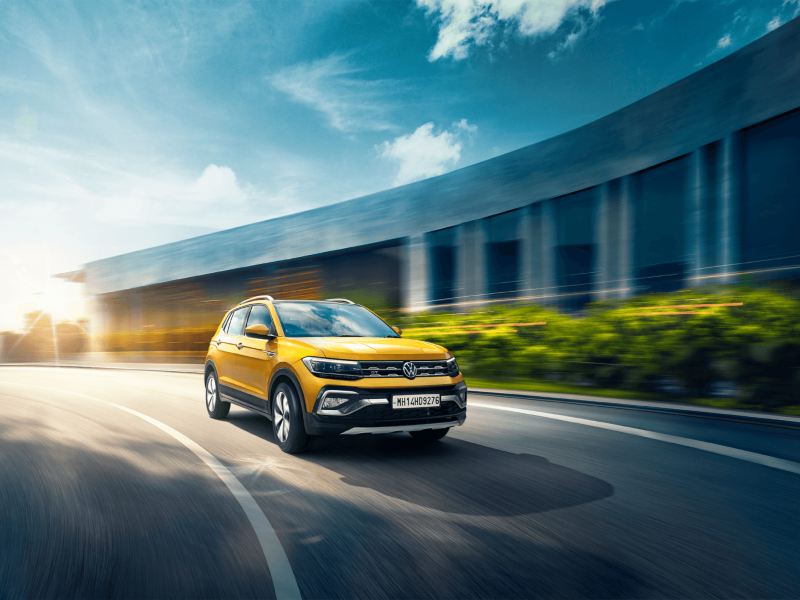 Chassis, Stiff Roof and Crumple Zones
Functionality:
The chassis of your car comprise of functional elements, including the frame, suspension, steering components, power train, brakes and fuel system. The strength of our body chassis significantly improves control by providing a rigid platform for mounting suspension components. An indispensable part of the geometry and structure of our cars. They help to maintain the structural integrity of the roof as well as complete the car's safety cell. Crumple zones are designed to absorb impact energy during a collision so that most of the energy is dissipated across these zones, and not in your passenger compartment. The strong outer shell comes with front and rear crumple zones that help to absorb the impact of a crash, increasing the safety of occupants.
Additional safety by door mechanism and steering sense:
Volkswagen cars not only match the Indian standards of manufacturing automobiles, but also must pass stringent German standards. Every car surpasses these requirements. We take care of the smallest of things to ensure safety. Taigun and Virtus doors have a unique 3-stage opening and closing process. The door halts at three points before opening or closing. This ensures the doors do not become loose, experience no vibrations in the long run, maintain ease in moving in and out of the car in parallel parking positions and decrease the chances of getting injured while closing doors. Volkswagen cars come with an innovative speed sensing steering; it gets stiffer with an increase in the speed of the car. With speed sensing steering, there are lesser chances of losing control at high speeds, making it easier to drive and safer for the highway.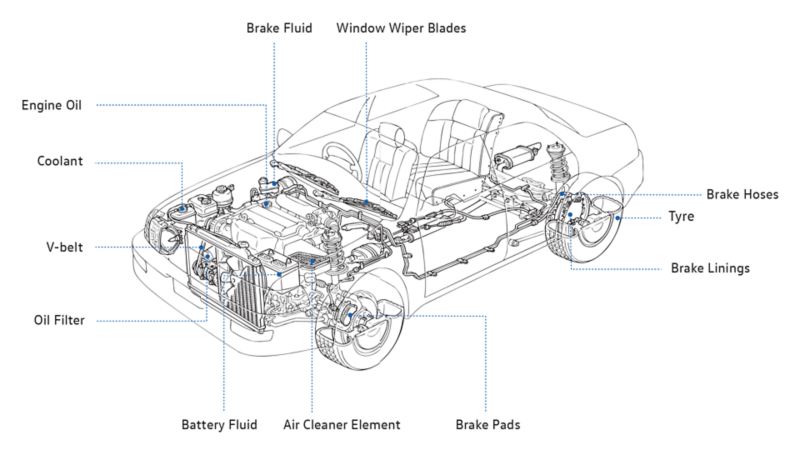 Safety Through Service Maintenance
Functionality: As a vehicle is used, all the separate components will wear down and/or deteriorate over time. Vehicles are built from the start with this in mind. As a result it is necessary to regularly check the various components, when adjustments or replacement of parts can be made as required.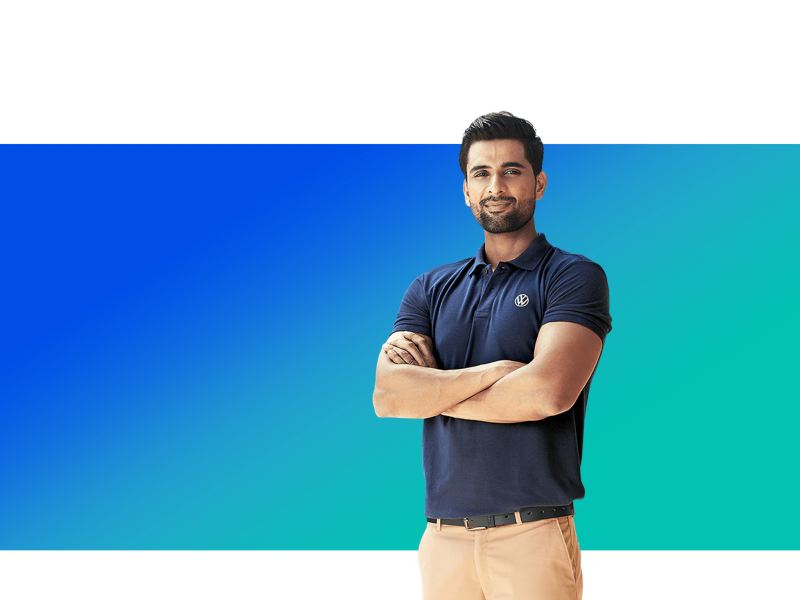 Safety by Using Genuine Parts
At Volkswagen, we are all about providing the best service experience. Our Genuine parts promise reliability, quality and safety. Using Genuine parts not only ensures durability but also provides value for money. In order to ensure that you enjoy endless carefree drives, we recommend that you follow recommended service maintenance schedule as mentioned in your vehicle's owner's manual and always choose genuine & authentic Volkswagen Parts only.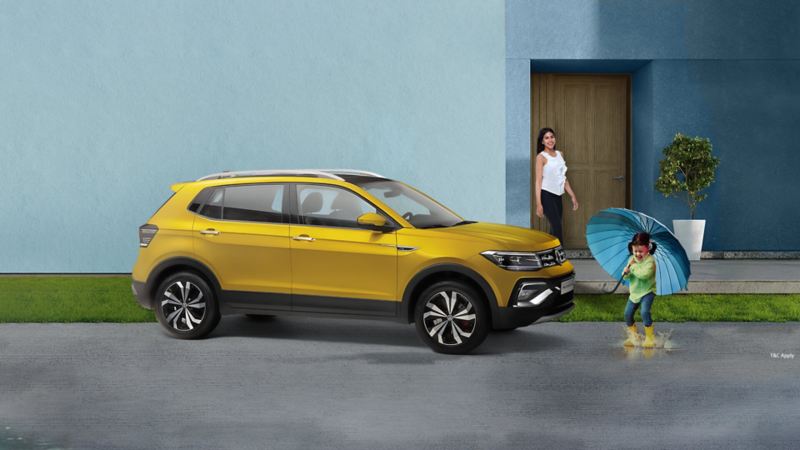 Monsoon Precautions:
During the rainy season, driving can be extremely tricky. Even the familiar roads are slippery and behave in unpredictable ways, and your car may be affected by the rain too. Hence, to make your driving experience safer, we bring you some essential monsoon tips you might find useful.
Rain and Flood Precautions:
Flooding is an unfortunate incident, and like most natural hazards it comes without a warning. Often during a flood, people in cars are stranded for days, and cars too get heavily damaged. The rain and flood tips would help you understand your car's behaviour on inundated roads and would help protect yourself and your car from any possible damages.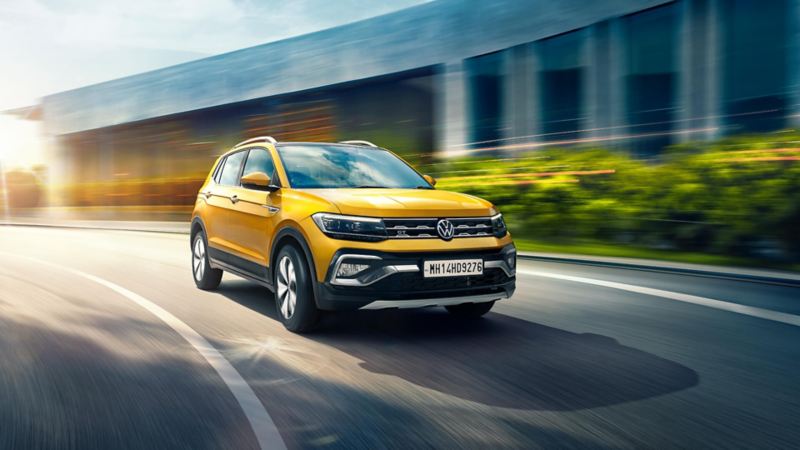 The climate in India is diverse, just like its culture. And keeping in mind the climatic conditions in India, we present to you some safety tips to assist you while driving on Indian roads.
Volkswagen

Taigun- India's Safest SUVW
The Global New Car Assessment Programme (Global NCAP) is a major project of the Towards Zero Foundation, a UK registered charity. It promotes the universal adoption of the United Nation's most important motor vehicle safety standards worldwide.

GNCAP started their popular 'Safer Cars for India' project and the Volkswagen Taigun has been crash tested. It has scored an impressive 5 stars in Global NCAP rating for both adult and child occupant protection and has become one of India's first models ever to achieve so.

Know more about India's safest SUVW.