Volkswagen

Motorsport India announces 2020 Polo Cup; driver selection process begins
Volkswagen

Motorsport India announces 2020 Polo Cup; driver selection process begins
The 11th edition of

Volkswagen

's One make series is going to feature the Polo

RACE POLO will be unveiled at Auto Expo 2020

Aspiring drivers can register 

online

 for the selection process on or before 20th January, 2020

The selection process will begin with a two-day program based on driving skills and a fitness test
Mumbai/Pune, January 14, 2020: Volkswagen Motorsport India has announced the Polo Cup for 2020. The drivers' selection process for the 11th Edition of the Volkswagen Championship has already begun. Aspiring drivers with a keen interest in Motorsport can register themselves for the selection process on or before 20th January, 2020. This edition of the Volkswagen Championship has already witnessed 1,300 registration entries and counting.
The two-day driver selection process scheduled on 25th and 26th of January, 2020 at Ajmera Indi Karting Track, Mumbai will have Mr. Sirish Vissa, Head of Volkswagen Motorsport India, Mr. Rayomand Banajee, Driver Coach and Mr. Steve Hodges, Karting Expert as the jurors. The process will comprise of judging drivers on their overall driving skills which includes consistency in performance, understanding of racing lines, lap times, driving attitude and ability to learn. The selection process will also include a fitness test that will focus on the overall capabilities of race drivers to secure their position on the grid of the One-make series.
Commenting on the announcement of the 2020 Polo Cup, Mr. Steffen Knapp, Director, Volkswagen Passenger Cars said, "The Volkswagen Polo is synonymous to a fun-to-drive experience, equipped with highest safety standards and build quality that is needed on the race track. We're extremely delighted to bring back this carline for the 11th edition of Volkswagen Motorsport's One Make Championship. The team has made relentless efforts in training young talent and providing opportunities of global Volkswagen Motorsport standards. We encourage all those interested participants to come witness the Race Polo at the upcoming Auto Expo 2020.
Mr. Sirish Vissa, Head of Volkswagen Motorsport India said, "It is a proud moment for us to mention that with a decade's presence in India, Volkswagen Motorsport continues to be the only OEM directly involved in Motorsport. Aspiring drivers from within the country and neighbouring countries have been trained by our program and have gone on to race internationally. With the 11th edition of this championship, Volkswagen would like to reiterate its continued commitment in promoting Motorsport in India."
With over 1,600 registrations in 2019, Volkswagen Motorsport received the highest number of registrations for drivers' selection in Indian history. Such great numbers is a testimony of growing popularity of the Motorsports in India and Volkswagen Motorsport's continued efforts to provide a great platform to budding race drivers in India.
Registration Link:: https://www.volkswagen.co.in/en/volkswagen-motorsportindia/ championship.html
QR Code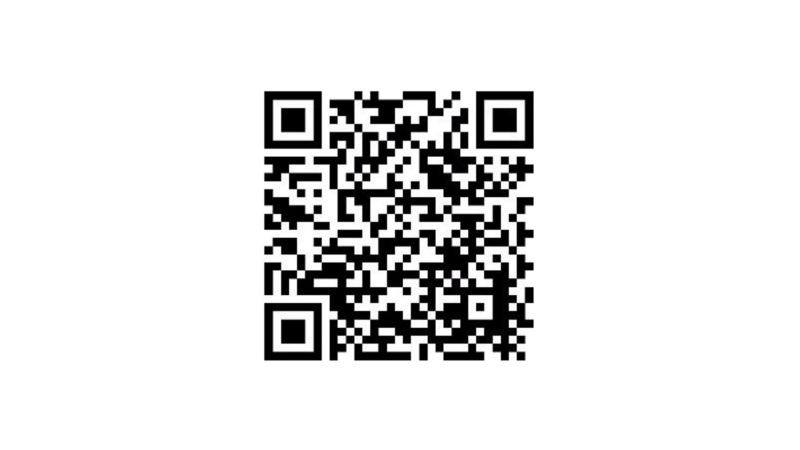 About Volkswagen Motorsport India: Taking ahead more than 50 years of enriching global motorsport legacy of Volkswagen, Volkswagen Motorsport India commenced operations with the Polo Cup India in 2010. The vast global expertise, coupled with rich dynamic history of the Group has enabled Volkswagen Motorsport India to progress swiftly and become the best one make series in a short span of time. The Volkswagen Polo R Cup enhanced awareness as well as underlined the technological advancement of Volkswagen in India. In 2015, Volkswagen Motorsport India shifted to Vento Cup and continued to provide a vital platform for the talented young racers to demonstrate their capabilities nationally and internationally by nurturing them. In the one-make series, all participating cars are technically identical with the same performance making it possible for only the most skilled drivers to leave an impact. Since 2017, Volkswagen Motorsport India has been running the Ameo Cup in the same format with a car that has been completely developed and built with local talent at Volkswagen plant in Pune. Successes in Indian Rallying: Under the Customer Sport Initiative, Volkswagen Motorsport India started providing teams and individuals running Volkswagen Polo rally cars in the Indian Rally Championship (IRC) with technical assistance and spares support from 2013. The Volkswagen Polo since then has won several championships and is has become popular in national rallying to the extent that more than half the competing grid in 2018 comprised of Volkswagen Polo cars.