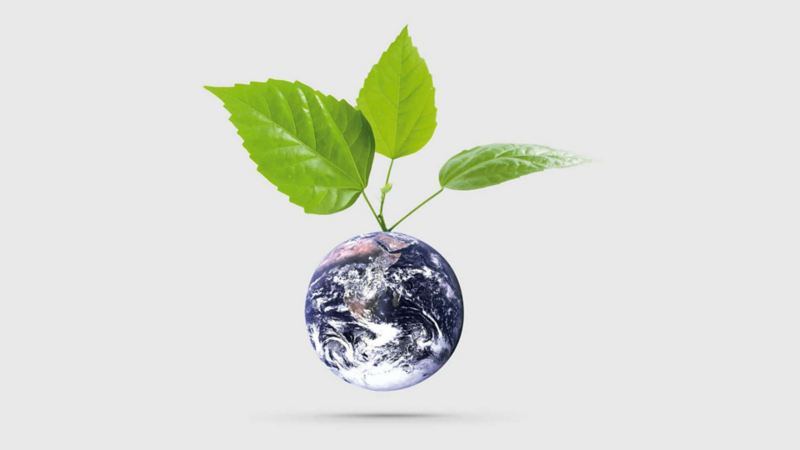 Sustainability and CSR at

Volkswagen

India
Volkswagen India signed an MoU with International Association for Human Values (IAHV) for a watershed management project in Latur district. This project seeks to restore and sustain natural resources in the selected village cluster of – Lasona, Indral, Wadmurambi and Ambanagar. The aim behind this initiative is to create an Integrated and sustainable Natural Resource Management model which includes unique blend of social, technical and financial strategies.
The project will empower and enable the community at large to implement and sustain natural resources like water and soil. The aim is to increase groundwater levels in the selected area and ensure secured water supply to the community for irrigation and domestic purposes. The project will also ensure sustainable use of available groundwater resources, drinking water security and increase green cover in the watershed through social forestry and agroforestry.
The project will follow a structured approach through Community Mobilisation and Capacity Building, Artificial Ground Water Recharge, Soil and Water conservation, Farmer Field Schools, Afforestation and Leveraging Government Schemes. All these activities will be achieved through Community Sensitization Programs, Youth Leadership Training Programs, Training Program for Gram Panchayat members, Framer Trainings, Exposure Visit for Farmers, Creation of Demonstration Farms, Agroforestry, Social Forestry and Farmer Recharge Wells.
IAHV has already started working on the different aspects of the project. Geological survey that will be the basis of many of the interventions is complete and de-silting of 47,660 cubic metres is underway. This project also aims to engage employee volunteers in different activities on the ground.
Volkswagen India introduced  Green Clubs in 2 local village primary schools to promote awareness and experiential learning on environmental issues.  Shashwat Eco Solutions Foundation, the NGO partner for this project, conducted sessions on a variety of environmental topics including conservation of water and energy, waste management, air pollution, and bio-diversity at the schools in Phadkewasti and Kuranwasti, Nighoje village.  Children were taught the importance of re-use and recycling. Infusing fun into learning is an activity called "Best from Waste" where children got to make items of everyday use and decoration from waste materials like discarded CDs, paper and cloth. Children were also encouraged to express their thoughts on environmental topics through drawing.
On 26th March 2019, the students displayed decorative and items of daily use that they had made out discarded materials and drawings on environmental themes.
Volkswagen India signed an MoU with Lila Poonawalla Foundation  in May 2019 to support scholarships for girls pursuing engineering degrees in colleges in Pune and Pimpri Chinchwad.
Volkswagen's association with Lila Poonawalla Foundation dates to 2015 when the company first started supporting the institution in their initiative of enabling academically bright and financially deserving girls pursue engineering degree. The company has sponsored the education of 40 girls in the last 3 years (10 in 2015, 10 in 2016 and 20 in 2017). With the new MoU the total number of girls receiving girls is 80. 20 of these girls will graduate in  August 2019.
Lila Poonawalla Foundation has been providing scholarship to academically bright and financially deserving girls since its inception. This scholarship is not just about providing financial support. The Foundation adopts a holistic approach wherein the girls are groomed, their confidence enhanced, and they are trained on employability skills so they are ready for professional careers of their choice.
Volkswagen is committed towards educating and empowering youth and the Academy has always been at the forefront when it comes to scouting out for opportunities to satiate this mission.
Volkswagen India recently donated a Vento car for training of students enrolled in  automobile stream at the Symbiosis Skills and Open University (SSOU).
This is the second association between Volkswagen and the university that contributes towards the Skilling India program. The car was branded with Think Blue. Factory. creatives to further spread awareness on how to conserve environment. The car will be used to impart training and understanding of technicalities like electrical systems, vehicle dynamics, safety engineering, strength of material etc.
Dr.  Andreas Lauermann and Mr. Patrick Masson were present for the MoU signing. "We are glad to associate again with the Symbiosis family. In order to take the next step towards becoming a global hub for the automobile sector, India needs to acknowledge this skill gap issue and take collective measures by involving all relevant stakeholders. As corporates we are more attuned to the changing market dynamics and have therefore taken this initiative to do our bit to ensure India's young are prepared with the right set of skills to face new challenges in the auto industry. I hope that they directly benefit from this hands-on learning," said Dr. Andreas Lauermann. 
Our colleagues undergoing diploma program with SSOU were also present on the occasion. Six months down the program, it was an opportunity for them to share their experience. Their commitment towards this program can be gauged from the fact that the employees had a night shift just before the event and even this couldn't deter their spirits to make it to their class sharp at 8 AM, the next morning. Our colleagues sounded extremely happy and thanked Volkswagen and SSOU for giving them this unique opportunity of upskilling themselves and help them shape their careers while they also shared the areas of improvement to make the course further attractive. 
The Faculty too shared their experience with this unique batch which comprises of professionals who are always willing to learn and their quest to take a peek into the future is something that also amazes them.
This MoU is a further development to the earlier collaboration and this shall help in further strengthening the commitment towards the Skilling India program progressively going forward.
The new Zilla Parishad primary school building constructed by Volkswagen India in Nighoje Village, Chakan, Pune, was inaugurated on the occasion of World Environment Day, 5th June 2018.
Some of the features of the new school building are:
Spacious with a room each for the 4 grades. The old building had two rooms for 4 grades.

Separate Staff rooms, indoor activity room, and a kitchen

Use of environment- friendly building materials, water conserving sanitary fixtures, and energy saving lights

Central staircase with skylight for optimum use of natural light.

A ramp to support access for children with disabilities and a separate toilet with handrails

Rainwater harvesting system and grey water treatment system

Volkswagen

India is applying for Indian Green Building Council certification for the building and is expecting a Silver or Gold rating

The building was designed in -house by an Architect of

Volkswagen

India's Plant Engineering Department

Inspired by

Volkswagen

's Think Blue. Principles

Reuse of materials from the old building
A health check camp was held for primary school (Zilla Parishad Prathmikshala) children in Kanhewadi tarf Chakan, Sangurdi, and Vitthalnagar on 15th November 2017.  Volkswagen India's Mobile Health Clinic (MHC) has been providing basic healthcare services in these villages since August 2015.
A dentist, a dermatologist, and a nutritionist from Sant Dnyaneshwar Hospital checked the children, provided guidance on oral hygiene for healthy gums and teeth, and prescribed medicines and further consultation to children who showed signs of deficiency.
Skin condition can be an indicator of overall health and that was the reason for having a dermatologist on the panel. The nutritionist spoke about the need for a healthy diet in young children and gave examples of every day food that are nutritious. 
Volkswagen India's  Mobile Health Clinic team will follow up with parents of children who were advised further tests and medicines. The mobile health clinic visit these villages 5 days a week from Tuesday to Saturday except public and company holidays.
87 children from 3 schools availed of the free medical check and consultation at the health check camp.
Blooming Buds-Center for Paediatric Orthopaedics at Deenanath Mangeshkar Hospital was inaugurated on 19th September 2017. The Centre is equipped with state-of-the-art surgical devices including 3D c-arm and spine navigation system that will enable the surgeons perform complex surgeries with precision and safety. The Centre is among the very few healthcare facilities in the country that can provide comprehensive pediatric care encompassing several pediatric specialties, all accessible in one location.
Volkswagen India has supported the setting up of this Centre with a financial contribution as part of its CSR initiatives in the healthcare space.
Inaugurating the Centre, Dr Andreas Lauermann, President & MD, Volkswagen India said that for the company the association with the Center for Paediatric Orthopaedics was special. The mission of the Centre to enable young children walk and have a good quality of life resonated with the Volkswagen Group's vision of "Moving People Forward," he said. He expressed deep appreciation of the commitment that the hospital and its staff have towards providing good quality of care and making it accessible, especially to financially deserving people.
Dr. Dhananjay Kelkar, Director, Deenanath Mangeshkar Hospital said that Deenanath Mangeshkar Hospital and Volkswagen India shared the commitment to making excellent quality of care and products (cars) accessible to people. Speaking of the contribution from Volkswagen, he said that such help was a necessity in a country like India where specialty tertiary care was not accessible to a large number of people. The co-operation between Deenanath Mangeshkar Hospital and Volkswagen will now enable world-class comprehensive pediatric orthopedic care available to children with deformities irrespective of financial status, he said
Mr. Patrick Masson, ED-HR & Admn complimented the team at the hospital that executed the project on the thought and care given to designing a child-friendly orthopedic center.
Parents of two children who underwent surgeries at the hospital for correction of deformities expressed their gratitude to the surgeons and staff and shared pictures of their children leading a normal life after their surgeries.
The team of surgeons and others who will manage the Center include Dr. Ashish Ranade, Dr. Ranjit Deshmukh (pediatric orthopedic surgeons), and Dr. Prajakta Ingalikar (Pediatric physiotherapist). The children will also have access to the support of pediatric endocrinologist, pediatric oncologist, pediatric cardiologist, pediatric neurologist, neurosurgeons, developmental pediatrics and psychologists, if required.
On Saturday, 19th August 2017, the Director General of Police, Mr. Satish Mathur, inaugurated the Centralized Traffic Management Centre of the Traffic Branch, Pune Police. Volkswagen India funded the construction of the centre and Rotary Club of Pune, Baner was the project management team.
Also present on the occasion were the Commissioner of Police - Ms. Rashmi Shukla, Jt. Commissioner of Police, Pune – Mr Ravindra Kadam, Head of Group Security (India region), Volkswagen India - Mr Torsten Starke, Deputy Commissioner of Police (Traffic), Mr. Ashok Morale, District Governor of Rotary Club - Mr Abhay Gadgil, and several senior police officers, and guests.
The Traffic Management Centre is located on the premises of the Pune Police Commissionerate. A team of 34 police personnel led by a Command centre in-charge will manage traffic and check traffic violations using data from CCTV installed in 250 locations across the city. The Centre has a 24 screen video wall on which traffic movement in multiple locations can be monitored in real time.
A special health check camp organized for senior citizens to mark the occasion
On 13th August 2017, Volkswagen's Mobile health Clinic completed 2 years and to mark the occasion a health check camp was held for the senior citizens of Kanhewadi tarf Chakan and Sangurdi on Saturday, 12th August 2017. Residents over the age of 55 got their weight, blood pressure, blood sugar and bone mineral density (BMD) checked and received free medical consultation from an orthopedic physician based on their BMD report. An ultrasound based machine to check bone mineral density was used. Residents whose tests revealed high blood sugar levels or conditions of osteoporosis/osteopenia were advised further tests. 135 people availed of the tests in the health check camp. The doctor and technicians were from Sant Dyaneshwar Hospital.
This special health check camp was organized based on the patient data of the last 2 years. Elderly residents of these villages are among those who frequently seek the medical support of the mobile health clinic team and joint and back pain are among the common health conditions for which they seek help. The mobile health clinic is of immense help for these residents because the villages do not have a primary health care centre or resident doctor.
Over the last 2 years, the Mobile Health Clinic team has provided more than 30,000 free patient consultations and medicines worth over INR 4,00,000.
Dr Prasad Chavan and his team of Dr. Pritika Raut, Dattatray Kotwal and Sachin Ingawale have built a strong relationship of trust and affection with the villagers in these 2 years and they know many of them by name. Heartiest Congratulations to the team on reaching the 2 year milestone.
Continuing with its endeavour to increase awareness about road rules, regulations, and road user behaviour among students of Classes VIII and IX, Volkswagen India organized awareness sessions from 21st June to 4th July 2017. During this period, 521 students in 16 schools across Pune district were reached. The schools included private and zilla parishad schools, and all girls and co-educational schools. Some of the sessions were conducted in Ambegaon and Maval taluks of the district.
These schools are supported by our NGO partner- Lila Poonawalla Foundation (LPF). LPF provides scholarships to academically bright and financially deserving students in Class VII and continues to support their education till the students reach class XII.

The trainings were conducted by a trainer from M/s Hubert –Ebner. Students of Classes VIII and IX are selected for this road safety initiative by Volkswagen India because as cyclists and pedestrians they are among vulnerable road users. And in a couple of years, these students will be eligible to ride gearless two wheelers and apply for license. And we are also witnessing a growing trend of school students riding gearless and geared two wheelers to school in violation of the motor vehicle rules and often in disregard of safety requirements like wearing helmet.
Volkswagen India's mobile health clinic team provided free medical consultation and medicines to pilgrims on their way to Pandharapur. Pilgrims who halted at Sangurdi and Vitthalwadi, received medical help for their health conditions and wounds ensuring a stress-free 200 km walk to the temple town of Pandharpur.
Road Safety programme in Industrial Training institute (ITI), Pimpri-Chinchwad- Awareness sessions on Road Rules, Regulations and Road User Behaviour were held in the ITI over 3 days and in 6 batches. 250 students of the ITI attended these sessions conducted by a trainer from Hubert-Ebner.
Volkswagen India has committed a 5 year support (till 2021) for this Government ITI at Pimpri Chinchwad and has already introduced several measures to improve the infrastructure, training quality, faculty and student development and teaching aids.

The next set of trainings will be in 10 schools that are supported by the Lila Poonawalla Foundation. These sessions are planned for 20th June – 3rd July 2017.
Volkswagen India has initiated a programme to connect with students of classes VIII and IX to spread awareness about road rules, regulations and road user behaviour among this important segment of road users.
There are a few reasons why this particular group of students has been identified for the road safety programme. As cyclists and pedestrians they are among vulnerable road users. And in a couple of years, these students will be eligible to ride gearless two wheelers and apply for license. We are, however, witnessing a growing trend of school students riding gearless and geared two wheelers to school in violation of the motor vehicle rules and often in disregard of safety requirements like wearing helmet.

Since November 2016, Volkswagen has organized these sessions 5 schools in Pune in association with M/s Hubert Ebner. Constables and Police Inspectors Pune Police- Traffic Branch also address the students and share examples from every day traffic highlighting some common mistakes and violations that road users commit.

Over 500 students have attended these sessions and Volkswagen India plans to take this initiative to more schools and also engage teachers, staff and guardians.
Volkswagen India has signed a Memorandum of Understanding (MoU) with Pune Police- Traffic Branch and Rotary Club of Pune Baner Charitable Trust to set up a Centralized Traffic Control Centre at the Pune Police Headquarters. On 19th December 2016 bhoomi pujan was performed at the site by the Traffic Police Branch of Pune Police along with representatives of Volkswagen India and Rotary Club of Pune Baner to mark start of construction work.
The Centralised Traffic Control Centre will enable Pune Traffic Police to ensure efficient traffic monitoring and management at all times for residents and visitors to the city of Pune. The Centre is aimed at minimizing response time in cases of accidents and emergency situations and provide flexibility in management of traffic signals depending on traffic density at various times of the day. Furthermore, the remote surveillance of traffic violations through real time data from cameras installed in 260 key locations in the city is aimed at helping the citizens abide by road rules and improve their driving habits. The Centralised Traffic Control Centre will also enable the traffic police personnel to focus on value added interventions.
On Children Day's (14th November 2016), Volkswagen India signed a memorandum of understanding (MoU) with Nighoje Village Gram Panchayat to rebuild the primary school at Phadke Wasti. The MoU was signed by Ms Annette Pech, Member, CSR Committee and CFO & ED- Finance & ITP, and Mrs Sunita Kailas Yelawande, Sarpanch, Nighoje Gram Panchayat.
Volkswagen India will be using some of the principles of its Think Blue factory including use of natural light, water conserving sanitary fixtures, and sustainable construction materials like fly ash bricks, in the new school building. The company will also endeavour to get Green Building certification for the new campus from the Indian Green Business Council (IGBC). The school currently houses 4 classes in 2 classrooms. The new building which will be a G+1 structure will have 4 classrooms with a seating capacity of 20 each and which can be increased to 30, if required. The village is seeing an increase in the number of residents on account of increased migration consequent upon industrial activity in the region gathering pace. The support from Volkswagen will enable the school provide education to more number of students. The completion of the new building would take about 8 months.
On Wednesday, 21st September 2016, Volkswagen India signed a memorandum of understanding (MoU) with DVET, Government of Maharashtra, for a period of 5 years pursuant to the MoU signed with Department of Skill Development and Entrepreneurship in February 2016. Under this MoU, Volkswagen India will upgrade the Government Industrial Training Institute (ITI) at Pimpri Chinchwad, Pune. Volkswagen has committed INR 2 crores to be spent over 5 years on modernizing the course content, teaching aids, training for faculty, staff and students, on-the-job training for students, and improving campus infrastructure.
The MoU was signed by Dr Andreas Lauermann, President & MD, Volkswagen India, and Mr Dayanand Meshram, Director, DVET, in the presence of the Hon'ble Minister for Labour and Skill Development, Mr Sambhaji Patil-Nilangekar, and Principal Secretary, Skill Development and Entrepreneurship, Mr Deepak Kapoor.
Contributions to Chief Minister's Fund during floods in Andhra Pradesh.

Contributions to Prime Minister's National Relief Fund during floods in Jammu & Kashmir.

Contributions for rehabilitation of people affected by landslide at Malin village in Pune.
Rejuvenation of local water resources - 2013
In June, 2013 Volkswagen India took up a project in Gulani Village (30 kilometers from VW India) to support the local community and Government of Maharashtra when the state was reeling under drought.

The natural water supply system in the region had run dry leading to acute water shortage

This initiative, of deepening and widening of water channels, increased the water storage capacity over 13 times from 3,375 cubic meters to 45,000 cubic meters
Volkswagen India constructs 2 new bandharas and repairs an old bandhara in Naiphad village
Volkswagen India Pvt. Ltd handed over 2 new bandharas constructed to the Gram Panchayat of Naiphad at a function presided over by Mr Saurabh Rao, District Collector, Pune on Saturday 16th April 2016.
In addition to constructing 2 new bandharas, Volkswagen India also repaired an old bandhara and has created a water storage capacity of about 75 lakh litres. The full impact of the project will be visible with onset of the monsoon season.
Naiphad, located in Khed taluk, is around 62 kilometers from VWIPL plant in Chakan, Khed Taluk and is among the villages in the State sought to be made drought-free under Government of Maharashtra's Jalyukt Shivar Abhiyan.
Mobile Health Clinic (MHC) in Khed taluka
Volkswagen Pune Plant inaugurated a Mobile Health Clinic for the villages of Kahnewadi tarfe Chakan and Sangurdi, Khed Taluk, Pune District on 13 August 2015. The Mobile Health Clinic (MHC) provides basic medical attention and medicines free of cost to the villagers. A specially modified Mobile Health Clinic with a qualified doctor, paramedic, nurse, dresser-cum-compounder and adequate medical supplies for basic treatments caters to the combined population of 2,200 in these villages, which currently do not have even basic medical facilities. In addition, the team has also been providing free medical consultation and medicines to a small community of about 600 residents in Vitthal Nagar that lies between Kanhewadi and Sangurdi. The medical team hosts awareness session on women's health, nutrition, preventive measures to be observed during local disease outbreaks, among other health related topics. Between August and December 2015 the team provided free medical consultation and medicines to over 4250 people.
Volkswagen India supports scholarships for girls pursuing engineering degrees
Volkswagen India has signed a Memorandum of Understanding (MoU) with Lila Poonawalla Foundation to provide scholarships to 10 academically bright and financially deserving girls pursuing engineering degrees. The MoU is for a period of 4 years (2015-2019).
These girls were awarded their scholarships at a special ceremony organized by the Lila Poonawalla Foundation on 15 November 2015. The girls will also be mentored and will be able to attend training programmes and participate in development activities so they are well equipped to meet their aspirations.
Volkswagen India signed a memorandum of understanding (MoU) with the National Federation of the Blind, Maharashtra (NFBM) in December 2015 to support NFBM's Jagriti School for Blind Girls. The support to be spread over 2 years (2015 and 2016) covers sponsorship for 30 girls, and training in self –defense, conversational English, and orientation and mobility for the girls.
Volkswagen India has also supported the installation of a bust of Louis Braille at the model school complex inaugurated on 10th April 2016. The new complex houses the school and a skill development centre and is called the Career Oriented Education Campus for the Blind. Jagriti provides residential and schooling support to about 110 girls.
Volkswagen India played an important role in the setting up of IID Community College, Chakan in 2011. Since then VWIPL has partnered IID Community College in its endeavour to empower local youth and housewives residing in and around Chakan (Kharabwadi village) with training in basic computers, computer graphics, Tally, tailoring, conversational English, and beauty therapy. The college has trained over 500 students till date and many have used the skills acquired to find employment or start their own venture. Some of the women who attended the tailoring course have started their own tailoring shop.
Volkswagen Pune Plant observes Road Safety Day as part of National Road Safety Week
As part of National Road Week (11 – 17 January 2016), VWIPL organized an awareness session on Road Rules, Regulations, and Road User Behaviour, and also presented 25 helmets to Chakan Police on Friday, 15 January 2016.
The session on Road rules, Regulations, and Road User Behaviour was conducted by a trainer from M/s Hubert Ebner for 3 batches – (i) Company Car and Bus Drivers, (ii) Supervisors of Logistic Service Providers and their truck drivers, and (iii) Quality long drive test drivers. Over 150 participants attended this session and the trainer, in addition to a general presentation on road rules and road user behavior, presented specific scenarios most likely to be faced by each of the groups and also shared techniques that are demonstrating results.
Blood Group Test for Children of Kanhewadi tarfe Chakan, 12th January 2016
Volkswagen India organized blood group test for the children of Kanhewadi tarfe Chakan on Tuesday, 12 January 2016. 119 children, including Anganwadi, Primary, Middle and High School students, and some college going students residing in Kanhewadi got their Blood Group identified. The venue was the Zilla Parishad Prathmik Shala. 12th January 2016 was also an appropriate date for this event as National Youth Day was observed across the country. Each child will receive a laminated card with name and blood group printed on Republic Day, 26th January 2016. Kanhewadi tarfe Chakan is also one of the two villages where we have the Mobile Health Clinic operating as part of VWIPL's CSR initiatives.
The MoU signed with the Department of Skill Development and Entrepreneurship, Government of Maharashtra envisages adoption of an Industrial Training Institute (ITI) by Volkswagen India. With a commitment of INR 2 crores to be spent over 5 years, Volkswagen will focus on upgradation of a local ITI encompassing curriculum, training for faculty and staff, and infrastructure, taking cognizance of the needs of Industry today. Emphasis will be placed on providing suitable technical and soft skills training to students.

Volkswagen India signed this MoU on 15 February 2016 during the recently concluded Make in India Week to further skill development of youth.
Punarutthan Samarasta Gurukulam is a non-profit organisation located in Chinchwad Gaon, Pimpri Chinchwad, Pune and focuses on the education of children from economically weaker sections of the society. Several employees of Volkswagen India had volunteered at Gurukulam and had observed that the centre needed more support for all the efforts that it was putting to secure a better future for the children.
After a series of visits to the site and discussions with the Gurukulam staff, the Volkswagen India team identified key concern areas – the old water tank was near sewage lines and contamination of water was a leading cause of illnesses among the children. Lack of ventilation and inappropriate storage facility was leading to infestation and damage of precious food grains. The CSR Committee thereafter, approved the construction of an underground water tank and food grains storage equipped with suitable containers and other storage equipment.

Volkswagen India has now a built a 15000 litre RCC underground water tank and a 900 sq ft food grains storage room equipped with stainless steel containers, storage shelves, sorting tables, and plastic pallets. VW has also endeavoured to introduce the first in, first out (FIFO) principle in the storage facility so that old food grain stocks get used first.

The newly constructed room and water tank were handed over to Gurukulam at a simple function held on 26th July 2016. An orientation session on kitchen hygiene and store management was also organized for the kitchen and administration staff on the occasion.