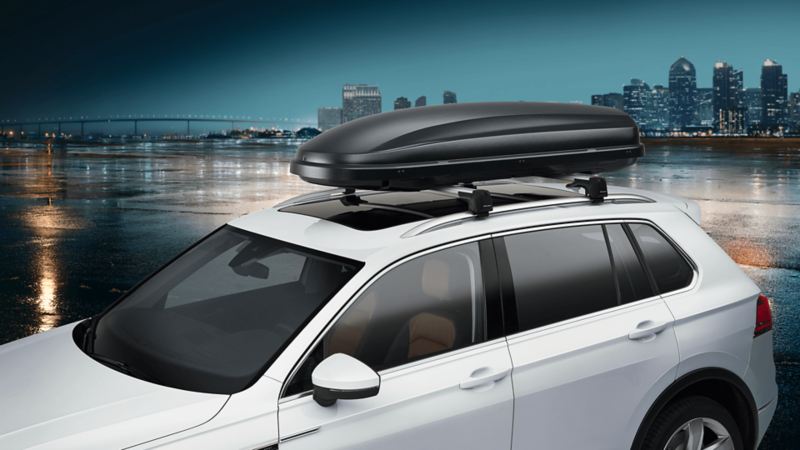 Volkswagen

Genuine Roof Box
For your next adventure
The roof box Basic 340 offered by Volkswagen, with a volume of approx. 340 litres, has an optimised aerodynamic design that reduces unpleasant driving noises as far as possible. It has been adapted to the modern design line of the Volkswagen models. It can be opened on one side and is available in matt black.
Part Number: 000-071-200
Volkswagen

Genuine Supporting Rods T-groove
Storage for your next adventure
The Volkswagen Genuine supporting rods are the ideal basic system for all attachments. The supporting rods, which have been City Crash Plus tested to Volkswagen's strict standards, have an aerodynamic aluminium profile on which e.g. surf board, bicycle, ski and snowboard holders or the practical roof boxes can be fastened. The supporting rods are delivered completely pre-assembled and can be easily attached to the roof rails of your Volkswagen.
Part Number: 5QF-071-151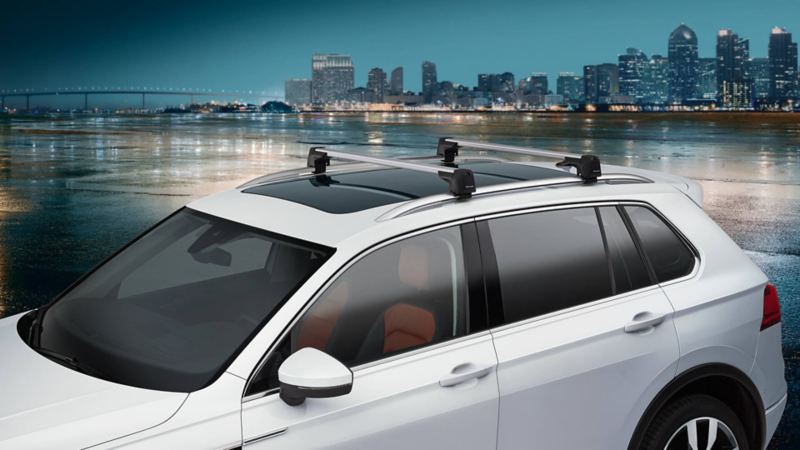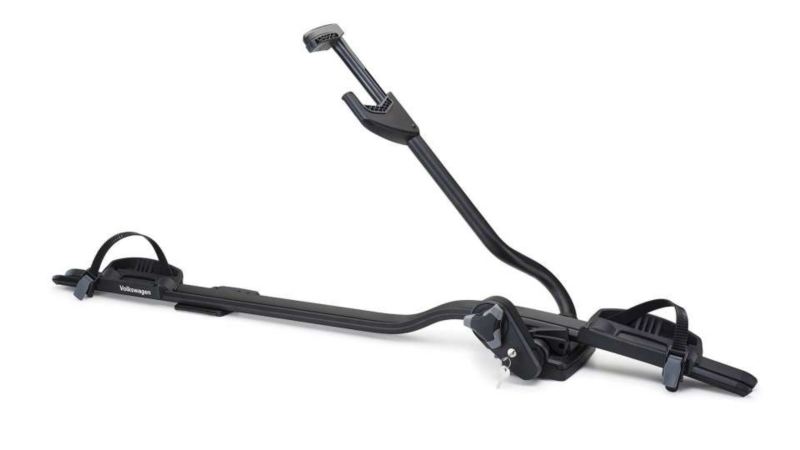 Volkswagen

Genuine Bicycle holder
For the biking enthusiast in you
The Volkswagen Genuine bicycle carrier for upright bicycle transport on the vehicle roof captivates with its uniquely designed frame holder and wheel rail, automatically ensuring the bicycle is correctly positioned. The bicycle carrier can be easily and quickly switched from one side of the vehicle to the other, without additional tools. It meets Volkswagen's high requirements and is City Crash Plus tested.
Part Number: 000-071-128-F
Volkswagen

Genuine Door Windvisor
For an airtight compartment
The Volkswagen Genuine door wind deflectors for the side vehicle doors enable optimal ventilation of the vehicle interior, thus contributing to your driving comfort. They improve the atmosphere inside the vehicle and enable you to enjoy circulating fresh air even when it is raining. Due to their high quality manufacturing, perfect fit and UV-resistance the moulded acrylic-glass door wind deflectors are easy to clean and car wash proof.
Part Number:
Front: 5NA-072-193-  -HU3
Rear: 5NA-072-194-  -HU3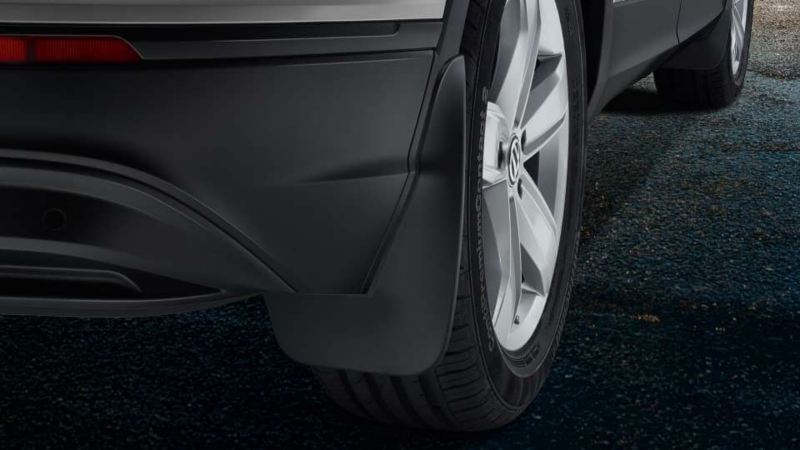 Volkswagen

Genuine Mudflaps
Keep the dirt away
Long lasting and durable: The Volkswagen Genuine mud flaps effectively protect the underbody and bumpers against excessive dirt. They also significantly reduce the impact of dangerous road chippings and water spray.
Part Number:
Front: 5NA-075-111
Rear: 5NA-075-101
Volkswagen

Genuine Scuff plates | Aluminium (Set of 2)
Step your game up!
An eye-catcher when getting in: The high-quality aluminium sill panel trims protect the entry areas of your vehicle and gives them an individual look. Each set consists of two sill panel trims with vehicle lettering.
Part Number: 5NA-071-303