Volkswagen

Genuine Hook for the headrest 2 pieces, plastic: black, international display
Headrest hooks - 2 piece set for mounting on the front seat headrest bar. Objects flying around in the car during transport are now a thing of the past. Simply attach the goods weighing up to 2 kg to the headrest bar and off you go.
Part Number: 000-061-126-A-041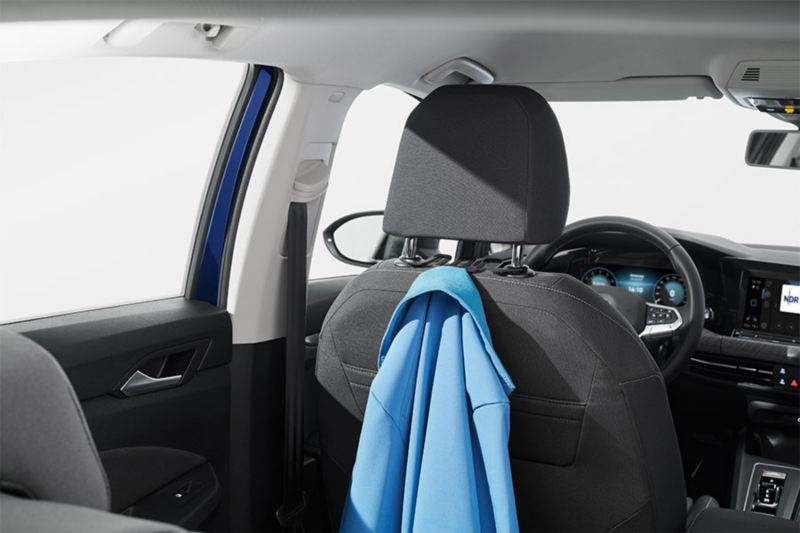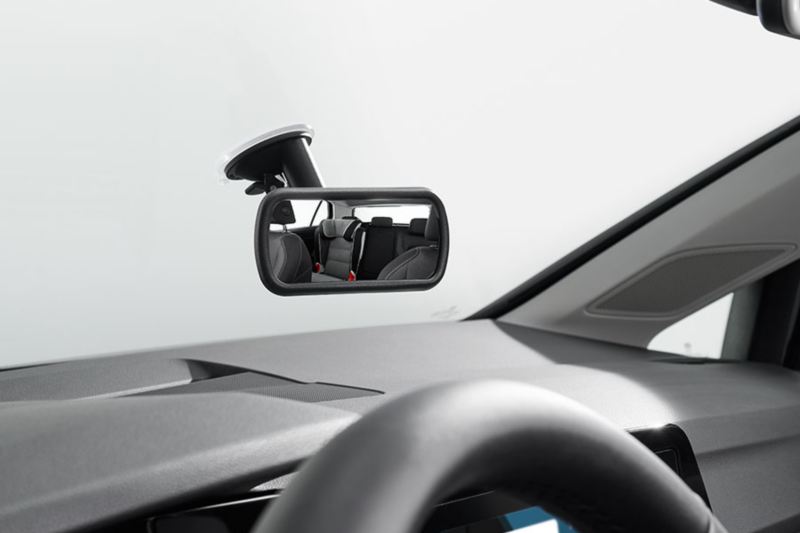 Volkswagen

Genuine Inside rear view mirror (Additional) Suction cap mounting
The additional interior rear view mirror makes it easier for you to keep your children and the traffic behind you in view. Furthermore, you also have a better field of vision when parking. You can adjust the additional interior rear view mirror according to your particular needs thanks to the integrated flexible joint. The mirror is attached to the windscreen or instrument panel using a special suction cup and is thus connected securely in the event of an accident and cannot be thrown through the car.
Part Number: 000-072-549-A
Volkswagen

Genuine Clothes hanger chrome
Guaranteed crease-free clothing, even during the journey. The car coat hanger is perfectly integrated into the vehicle interior. Easy installation on the front head restraints. Ideal for coats and jackets. Caution! On 2-door models, remove coat hanger when folding the seat backrest forward. Caution! Removal required if rear seat occupied. Not in conjunction with motorsport bucket seats.
Part Number: 00V-061-127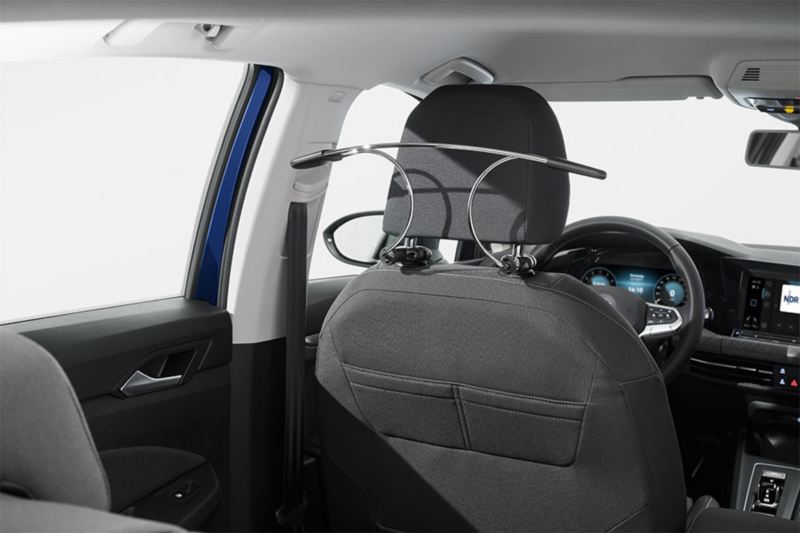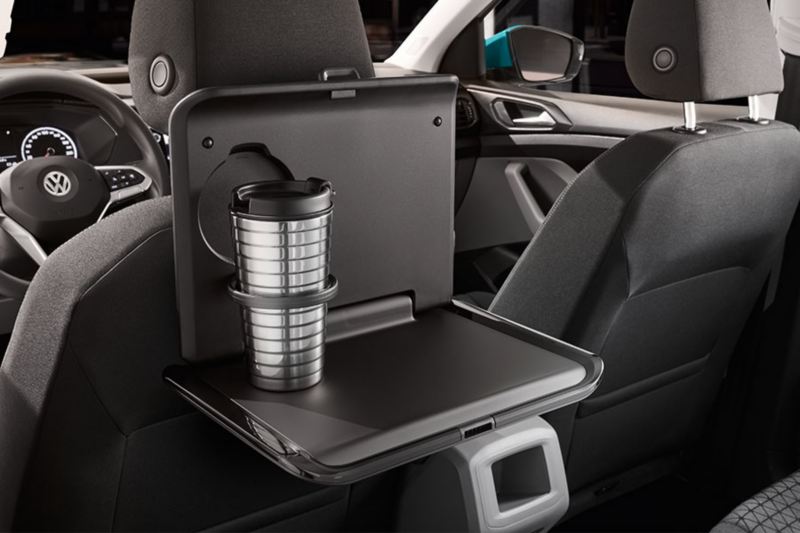 Volkswagen

Genuine Folding table
The folding table is attached to the base carrier using a simple click system. The folding table has a locking system so that it can be optimally aligned with the front seat backrest and locked in place when folded out. The integrated and folding cup holder rounds out the table's functionality. The components fold in the direction of the impact in the event of an accident. The base carrier can also be used in conjunction with the following attachments: universal hook, clothes hanger, Apple iPad bracket for iPad 2-4 and iPad mini, along with iPad Air and bracket for Samsung Galaxy Tab 3/4 10.1
Part Number: 000-061-124
Volkswagen

Genuine Computer bracket for iPad Air 1/2
The Apple iPad bracket for iPad Air is attached to the base carrier using a simple click system. The iPad Air bracket has two joints which enable it to be comfortably positioned depending on how the devices used e.g. for relaxed video entertainment, online communication or reading. Using the joints the iPad Air can be positioned above and below the headrest and adjusted vertically and laterally in both positions. The integrated support on the rear side also enables the bracket to be set up outside the vehicle. Use for iPad Air 1 and 2.
Part Number: 000-061-125-E