The Volkswagen Genuine textile floor mats are made from durable, high-quality velour with Tiguan Allspace branding, and create a visual highlight that also helps to protect the car interior. The simple attachment of the premium floor mats via the 2-point fastening system ensures that they remain firmly attached to the floor and do not slip.
Part Number: 5NL-061-270-KIT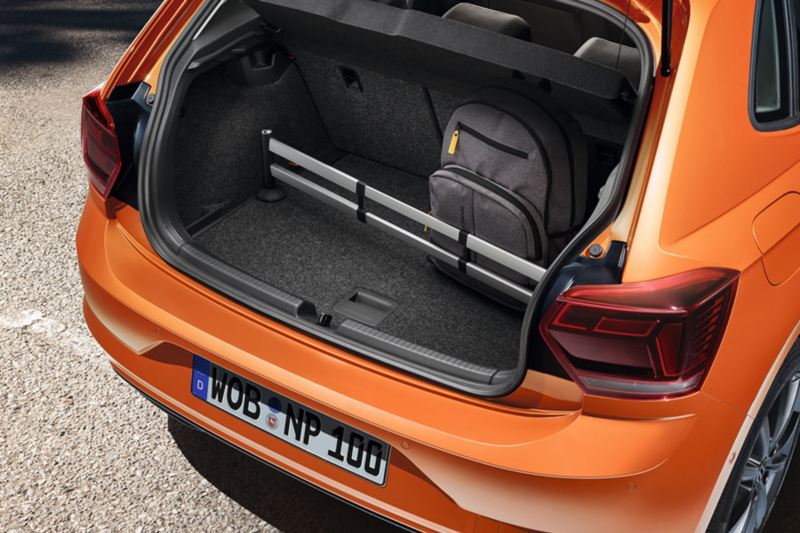 Volkswagen

Genuine Luggage compartment insert Luggage compartment plug-in module
Safely stow luggage - The Volkswagen Genuine luggage compartment plug-in module enables you to flexibly divide up your vehicle's luggage compartment and secure cargo against slipping. The luggage compartment plug-in module can be freely positioned along the outer edges of the loading surface using clamp fixings and the plug-in module's telescopic rod keeps it firmly in place.
Part Number: 000-061-166
Volkswagen

Genuine Luggage net for Luggage compartment, only in combination with load lashing rings
So everything stays where it should: The Volkswagen Original luggage net ensures safe transport of objects in the luggage space. It is quickly and easily secured using fastening hooks.
Part Number: 5N0-065-111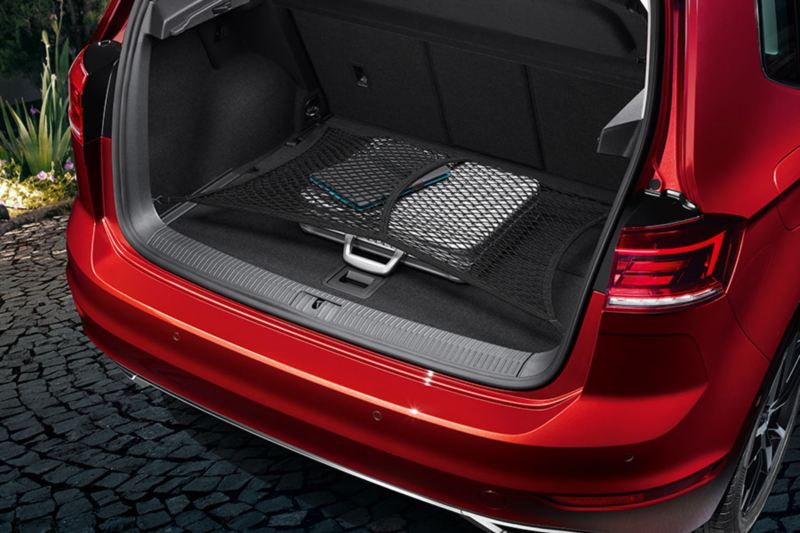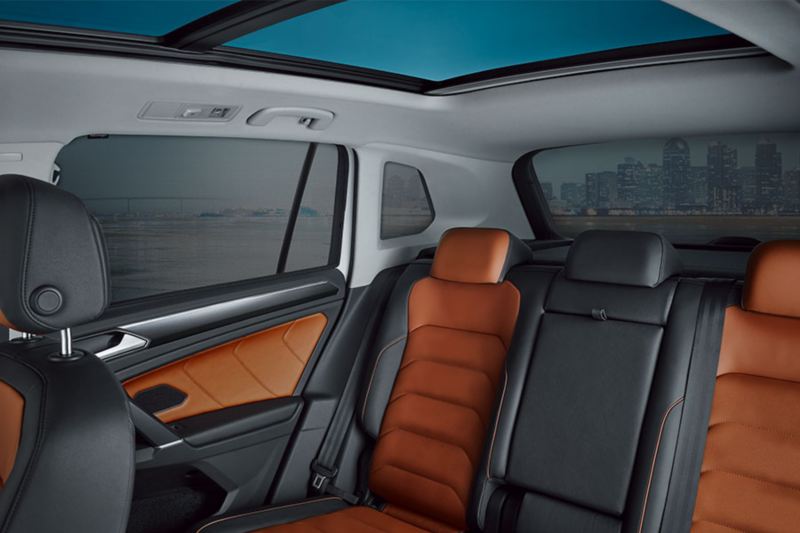 Volkswagen

Genuine Sunblind
Easy to use, made to measure: with the Volkswagen Genuine sunblind for the rear side windows, you can protect your vehicle interior from direct sunlight without affecting your view or road safety. The sunblind is simple to fit and remove when it is not required. The window can still be opened when it is installed. It provides additional UV protection and reduces both the amount people can see into the vehicle and the blinding effect caused by other road users.
Part Number: 5NL-064-365-SUN
Volkswagen

Genuine Waste bag clean solution
The Volkswagen Genuine waste bag "clean solution" really is a clean thing. The textile bag is simple to fix to the headrest bar of the front seat and easy to remove when not required. The roll of plastic rubbish bags included makes longer trips as well as driving with children more pleasant and the car stays clean. A replacement roll is included in the scope of supply.
Part Number: 000-061-107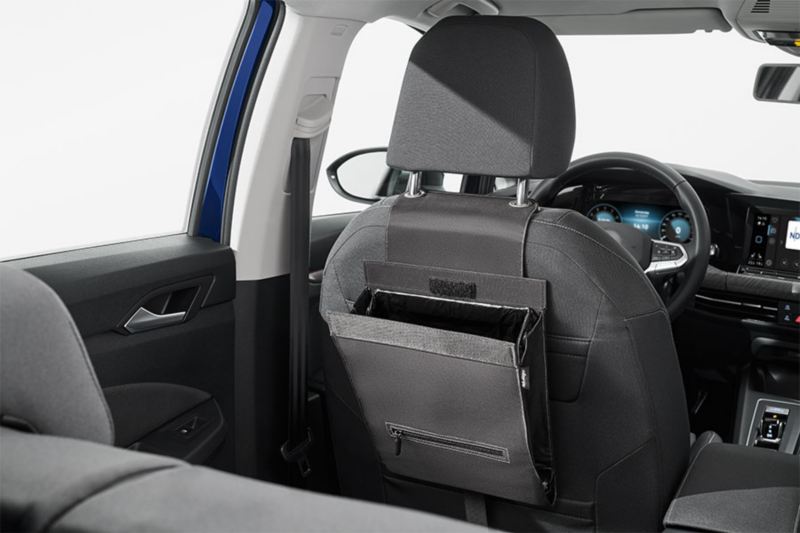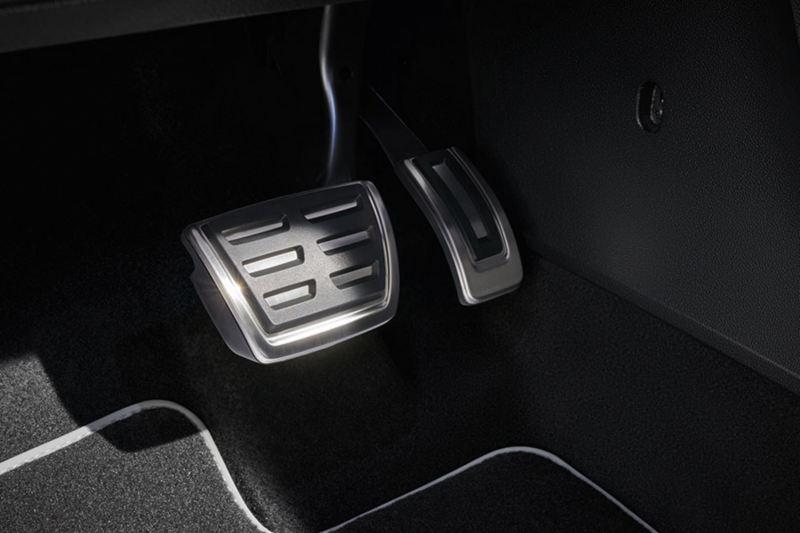 Volkswagen

Genuine Pedal cap set DSG, right-hand drive
The non-slip pedal caps are made from high-quality, brushed stainless steel with an anti-slip coating and give the footwell a sporty and elegant appearance. The set consists of installation instructions and caps for the accelerator pedal and the brake. 
Part Number: 5G2-064-205
Volkswagen

Genuine Coolbox 12/230V, cooling and heating function, battery discharge protection, energy label A­
Cool drinks during the hot summer months and warm food for all even after four hours of driving. No problem with the energy-efficient Volkswagen Genuine cool and thermos box in a Genuine Volkswagen design. The box has a capacity of approx. 25 litres and ensures the right temperature at all times. It can be used to transport 2-litre bottles upright without any problems and the power is supplied either via the 12 Volt in the vehicle or 230 Volt at home or in your hotel. The battery discharge protection as well as an additional insulation cover intended as a replacement for the cooling cover included in the delivery offer you the necessary safety and greatest possible convenience. Energy efficiency class A­.
Part Number: 000-065-400-F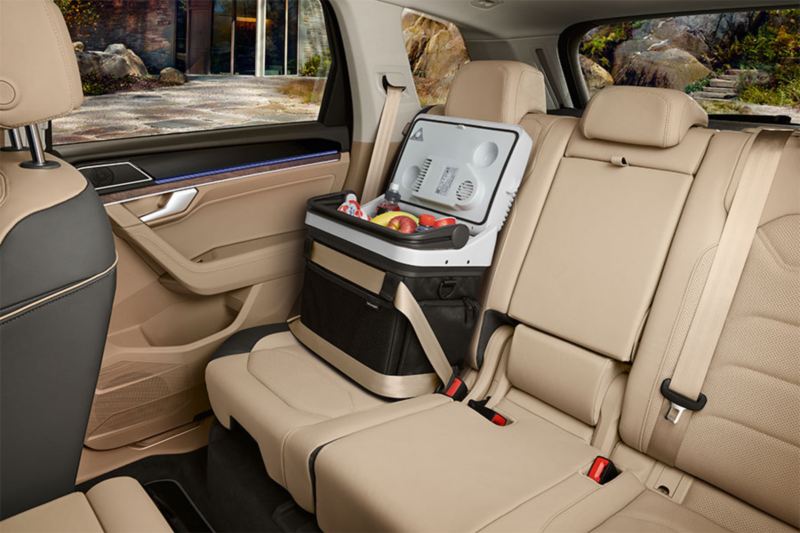 Volkswagen

 Genuine Child Seat

G0 plus – perfect protection and comfort for newborns and babies up to 13 kg or 15 months of age: the seat can be used with any 3-point belt. The child is held securely in the seat with a 5-point safety harness with height adjustment. Additional features include an adjustable handle, an easily removable, washable fabric cover, a seat insert with height adjustment and a sun shade.
Part Number: 5G0-019-900-A